Implants in Flemington
Are you looking for a dental practice that can provide you with complete dental implants? If so, you can do no better than to come in to see us at Trecartin Family Dentistry. Our expert implant and family dentist, Dr. William J. Trecartin, can determine whether or not you are a good candidate for dental implants, and provide you with beautiful and well-placed dental
implants in Flemington
, with all work being done at our office.
When you get dental implants in Flemington, it is important that you have the work performed by a dentist who specializes in the procedure, such as our expert implant dentist, Dr. Trecartin. Our dentist will determine whether or not your jawbone is thick enough and healthy enough for the procedure, and subsequently make sure that the titanium dental implant roots are placed in the exact right location to ensure a successful implant procedure. A patient will have a single titanium dental implant root surgically placed into their jawbone for each tooth that is going to be replaced. There is then a waiting period of several months during which time the jawbone thoroughly heals, and the titanium dental implant root completely fuses to the jawbone. Once our dentist determines that the healing process has completed, a beautiful porcelain crown will be created that will be permanently attached to the top of the dental implant. Your new dental implant crown will perfectly color-match your adjacent teeth so no one will ever know that you have a dental implant. And your dental implant will be so comfortable, that you too will soon forget that you even have it in your mouth. Once you get a dental implant, you will be able to eat, speak, and smile in total confidence. All you will need to do to take care of your dental implant is to properly brush and floss your teeth on a daily basis to help your gums remain healthy.
For an appointment to meet with our dentist to get dental
implants in Flemington
, contact us today.
By Trecartin Family Dentistry
July 24, 2017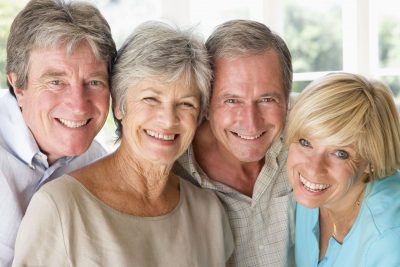 Blog Posts
Follow Us