Family Dentist Readington
Here at Trecartin Family Dentistry, we offer a variety of essential dental services for both children and adults. And because our
family dentist in Readington
makes it a priority to focus on each patient as an individual, you can count on the type of attentive care that makes you feel as if you or your child are the most important person in the world. And at the moment when either of you is being tended to, that is 100% accurate.
Our pediatric patients require specialized care, in addition to many of the same treatments as adults get. Sure, a complete dental exam is indispensable at any age. The effects of dental plaque and tartar do not discriminate based on when you were born. They erode precious tooth enamel and irritate, inflame, and infect gums. Coming in twice per year is needed so that any cavities formed by tooth decay can be detected and then filled promptly. Doing so means less chance for an infection that can result in root canal, and less chance of a tooth weakened sufficiently by decay so as to need extraction. And it is here that children's needs differ. Your daughter or son has primary, or baby, teeth that will fall out on a particular schedule. Later, permanent, or adult, teeth will grow in their place. But if that schedule is changed by an early extraction, there may be shifting that ends up crowding the teeth that have yet to grow in. Our family dentist in Readington also offers an array of services for adults, including restorative, cosmetic, and orthodontic. You can even replace missing teeth with dental implants, the state-of-the-art when it comes to addressing lost teeth.
You can depend on our
family dentist in Readington
for yourself, and also for your children. Contact our office and set up an appointment today.
By Trecartin Family Dentistry
August 4, 2017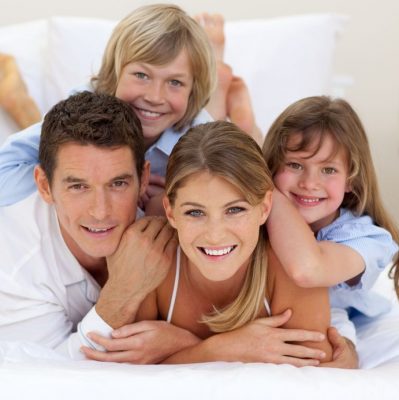 Blog Posts
Follow Us