Pediatric dentist Flemington
If your child is going to be coming to our office soon for his or her first dental visit, there are things you can do to help your child prepare for this big occasion. At our dental practice, Trecartin family Dentistry, our
pediatric dentist Flemington
will also make sure that your child has a fun and relaxing time at our office.
When your child comes to our dental practice, he or she will be seen by our expert pediatric dentist Flemington, just one of whom is Dr. William J. Trecartin. It is important that whenever you speak to your child about the dentist, that you do so in a calm and upbeat manner. You do not want to ever give your child any reason to fear going to the dentist. You may want to borrow a book from the library that tells a story about a child's first trip to the dentist. By reading a book like this to your child, you will not only give them a good idea of what to expect, but they will also have a great opportunity to ask you any questions they may have, or express any concerns. From the moment your child enters our dental office, our entire staff will go out of their way to make sure that your child has a good time at our dental practice. Be sure to explain to your child that our dentists and staff are friends who work here to help him or her keep their teeth and mouth healthy. Knowing what to expect, and knowing that the office visit will be comfortable and friendly, will go a long way toward helping your child remain relaxed and happy during their dental visit. Our dentist will talk to your child during the dental exam to make sure that your child understands, from a child's point of view, why things are being done. Children always get thorough and gentle dental care at our dental practice.
For an appointment for your child to come in to see our
pediatric dentist Flemington
, contact us today.
By Trecartin Family Dentistry
October 5, 2017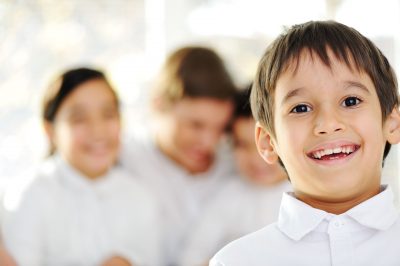 Blog Posts
Follow Us