Family dentist in Flemington
Are you looking for a great dental practice where all members of your family can receive complete dental exams and dental care if needed? If so, you will want to become familiar with our dental practice, Trecartin Family Dentistry. Our
family dentist in Flemington
, Dr. William J. Trecartin, has been providing exemplary family dentistry care to members of our community for many years.
Our family dental practice has state-of-the-art equipment, and our family dentist in Flemington uses state-of-the-art procedures to make sure that you have the very best dental care available. Due to our use of modern dental anesthesia, our patients are able to have simple and complex procedures performed while they remain perfectly comfortable. We offer a wide variety of dental services at our practice so patients do not need to find specialists in other areas of dentistry; they can always be treated at our dental practice where they can relax in an atmosphere that they are familiar with. We offer many different dental services in the areas of general, cosmetic, restorative, and implant dentistry. We are able to provide patients with crowns and bridges, porcelain veneers, and other cosmetic dentistry services including teeth whitening. Porcelain veneers are a great way to improve the cosmetic appearance of a tooth. If you have missing teeth, you can get dental implants. Dental implants look, feel, and function just like regular teeth. We also offer complete and partial dentures for our patients who have missing teeth. If you have a tooth that is damaged or infected, our dentist can provide a root canal procedure to save the tooth. If you suffer with TMJ and grind your teeth at night, or clench your jaw, our dentist can help you with prescription night guards. Patients can also receive periodontal care. At our practice we also offer teeth extractions, treatment with Invisalign invisible braces, as well as treatment of dental emergencies.
For an appointment to meet with our
family dentist in Flemington
, contact us today.
By Trecartin Family Dentistry
January 4, 2017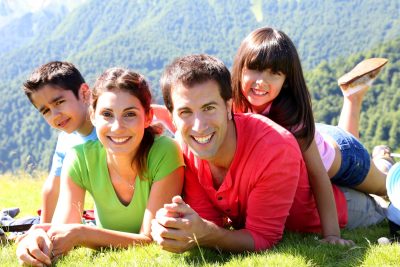 Blog Posts
Follow Us