Kids dentist 08822
Strong, healthy teeth for your child is your goal, and also ours here at Trecartin Family Dentistry. So let's work together to make it happen. Your attention to your child's dental hygiene at home along with six month exams with our
kids dentist 08822
form an unbeatable strategy in keeping tooth decay to a minimum, and cavities a rare occurrence.
We can't do it all at our office, of course. There are 363 days of the year when your child is not here. Between visits, maintain a nutritious diet for her or him, and keep sugar limited. Especially beware of hidden sources of sugar, such as in condiments like ketchup and in fruit juices, even if those juices have no added sugar. Brushing and flossing are crucial, but they also must be done right in order to be effective. That's another area where our kids dentist 08822 helps out: in showing him or her how to brush and floss properly. It can also help to use a high quality antiseptic dental rinse (not a mouthwash). All of the above is designed to prevent tooth decay and the resulting cavities due to the effects of dental plaque. Sticky and film-like, it is essential that plaque be removed to the greatest extent possible. Any that remains turns into hardened tartar, which cannot be removed with brushing and flossing. When your child comes in two times per year to see our
kids dentist 08822
, part of the session is a teeth cleaning, which is responsible for eliminating tartar and any leftover plaque. Two other outstanding tools are fluoride treatments and dental sealants, offering additional protection against cavities.
Don't let any additional time pass. Please contact our office right now and set up a convenient time to come in with your child for an appointment to get a dental examination and teeth cleaning.
By Trecartin Family Dentistry
May 8, 2018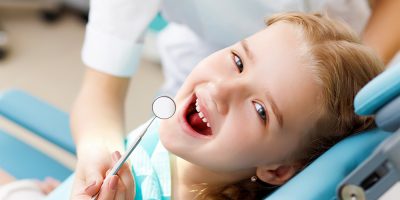 Blog Posts
Follow Us