Do you feel uncomfortable when you smile because you have discolored or stained teeth? If your quality of life is being impacted by your stained teeth, you should speak to a professional dentist at a quality
Clinton dental office
like Trecartin Family Dentistry, about teeth whitening.
Although you could purchase teeth-whitening products online or at your local store, your best bet is to go to a quality Clinton dental office with professional dentists for teeth whitening. Some teeth whitening methods that are offered at a professional dentist office include: in-office bleaching, take-home teeth bleaching kit provided by your dentist and porcelain veneers. If you choose the at-home bleaching system, your dentist will provide you with a kit and instructions. The at-home bleaching system and the in-office bleaching procedure are both effective. If you have allergies or you are sensitive to chemicals, the dentist might recommend that you get porcelain veneers to whiten your teeth as an alternative to bleaching. Porcelain veneers are wafer-thin, custom-made shells that are bonded to the teeth to change their size, shape and/or color to improve their appearance. Aside from our teeth whitening, we offer a full range of exceptional dental; services at our practice. Some of our other services include: dental fillings, crowns and caps, bridges and dentures, and pediatric dental care. In addition to our outstanding services, at Trecartin Family Dentistry, you'll benefit from the best, most experienced, highly-trained dentists and staff. We recommend that you consult with one of our teeth whitening experts to discuss your teeth whitening and cosmetic goals. Our expert will make treatment recommendations specifically for you to meet your objectives.
Call our
Clinton dental office
right now to set up your teeth whitening consultation appointment with us. One of our staff members will gladly take your call. We look forward to assisting you very soon.
By Trecartin Family Dentistry
November 16, 2018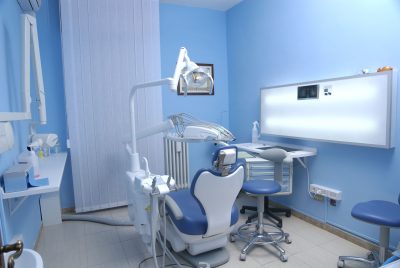 Blog Posts
Follow Us