Part of our total commitment to you, our valued patient, is not only to provide outstanding care and treatment here at our office, but also to guide you with the benefit of our experience when it comes to the products you use at home. And at Trecartin Family Dentistry, we will not steer you wrong.
Today, teeth whitening has become immensely popular. You cannot walk into a drug store or a supermarket without seeing a shelf filled with items making impressive claims about what they can do for your teeth. Do they work? Some do, but the results are not all that spectacular. Others have abrasive ingredients that can harm your tooth enamel. Our
Clinton dental office
wants you to get a noticeable outcome and keep your teeth safe in the process. The best way to do this is with GLO teeth whitening. It gives you obvious improvements in terms of your tooth color. Furthermore, it also freshens breath and supports gum health. That's a lot to get out of one treatment, and our Clinton dental office is very excited about the possibilities for you. You will wear custom-fitted trays that are specially designed to stop oxygen from escaping while the teeth whitening formula is doing its work. This makes for a more effective and rapid process. A special neon blue light activates the formula, and you are well on your way to the smile you want and deserve. Say goodbye to the stains, discoloration, and dullness that has occurred due to tobacco, coffee, tea, wine, curry, berries, and so many other everyday things that are not good for your tooth color.
Why wait? Reach out to our
Clinton dental office
right this second. It's easy. All you have to do is click on the appointments tab at the top of our website. Alternatively, you can phone us to arrange a convenient time.
By Trecartin Family Dentistry
December 11, 2018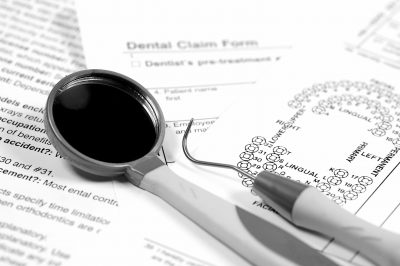 Blog Posts
Follow Us