Have you been noticing that today more people than ever have a whiter and brighter smile? This is because teeth whitening has become one of the most popularly requested services at dental offices. If you too would like to have a beautiful and bright smile that you truly can be proud of, you should visit us at Trecartin Family Dentistry. Our expert dentist, Dr. William J. Trecartin, Jr., will be able to provide you with teeth whitening in Flemington NJ.

When you are interested in having your teeth whitened at our dental practice, our dentist will first want to review your smile situation. He will also want to talk to you about your goals for teeth whitening in Flemington NJ. Your smile will also be reviewed so that our dentist can determine whether or not you have any tooth-colored fillings or porcelain restorations which may need to be replaced after the tooth whitening is performed. This is because teeth whitening solutions only affect natural tooth enamel. They have no effect on man-made dental materials such as porcelain. For this reason, if these materials are present in the front of your smile, your smile may look unevenly-colored after the tooth whitening is performed. However, our dentist will be able to come up with a treatment plan so that you will not need to have any unwanted problems develop after the tooth whitening occurs. Our dentist will also speak to you about what you can expect from tooth whitening. Tooth whitening is used to correct discoloration and removes the brown and yellow staining. There are several different techniques that can be used to improve the whiteness of the patient's teeth. Chemical whitening and laser tooth whitening are two different ways that teeth can become brighter.

For an appointment to meet with our dentist to discuss teeth whitening in Flemington NJ, contact us today.

By Trecartin Family Dentistry
April 29, 2019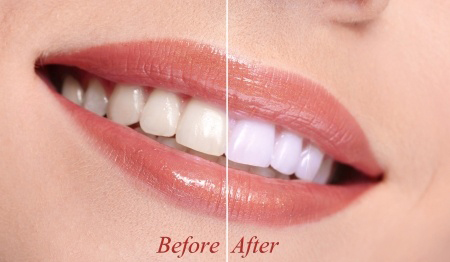 Blog Posts
Follow Us